services
FirstMed Ambulance Service, Inc. provides Basic Life Support (BLS), Critical Care Transport (CCT), Respiratory Transport (RT), Bariatric, Stand By and Community Events, and Disaster Response ambulance services throughout Southern California. Our fleet of Type II and Type III Ambulances are equipped with the latest medical devices and equipment, including Power Stryker Gurneys.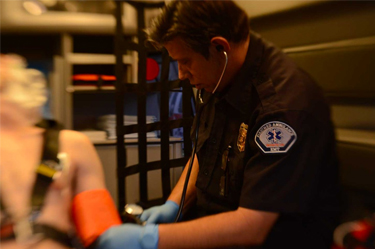 Basic Life Support
Our BLS services are provided by our team of highly trained Emergency Medical Technicians, all of whom have completed a State accredited EMT Training Program, and have successfully passed the National Registry of Emergency Medical Technicians certification examinations, and who possess EMT certifications that are valid throughout California.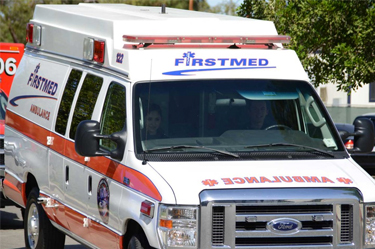 Critical Care Transport
Our Critical Care Transport (CCT) Program are provided by our team of highly trained and skilled Registered Nurses, ll of whom must possess California licensure as a Registered Nurse, and must be currently certified in BCLS, ACLS, and PALS/NRP. Critical care ambulances are fully stocked and equipped to meet these patients' special needs.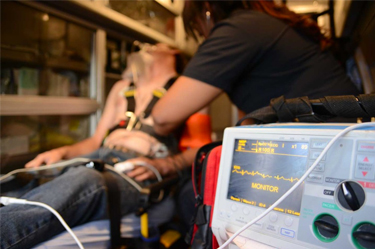 RESPIRATORY TRANSPORT
Our Respiratory Transport Services are provided by our team of Licensed Respiratory Care Practitioners, all of whom must be currently licensed by the State of California, and who must possess certifications in Basic Life Support (BLS), Advanced Cardiac Life Support (ACLS), and Pediatric Advanced Life Support PALS.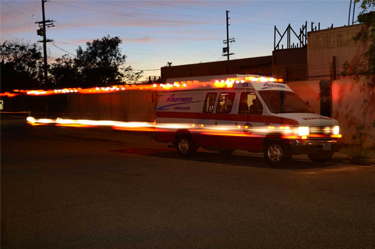 DISASTER RESPONSE TEAM
With the approval of Federal Emergency Management Agency (FEMA), our highly trained and nationally accredited EMTs in the field of Disaster Response are prepared to provide ground ambulance service to supplement federal and military responses to disasters. Our EMTs triage and provide mass medical care.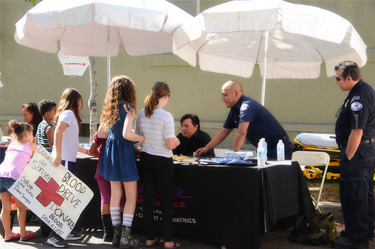 Stand-By and Community Services
We proudly service our community throughout Greater Los Angeles Area for special events such as: Sporting Events, Community Parades, Production Filming, Health Fairs and Career Day's. Our highly trained and proficient EMTs are quick to respond to an immediate emergency action.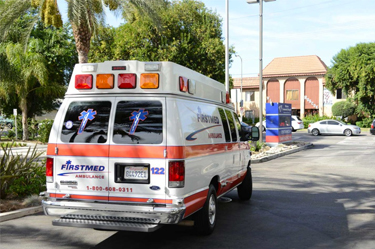 Bariatric Transport
We are pleased to offer transport services for bariatric patients. Our medical transport personnel undergo training for both the unique needs that these patients have and the specialized equipment required for optimal patient comfort and safety. Our bariatric ambulances are spacious and are equipped with specialized gurneys that are designed to accommodate larger patients.
Long Distance Transports
We are pleased to offer Long Distance Transports to our patients and healthcare facilities. For more information on scheduling this type of transport, please call our dispatch line at 800-608-0311.